Assalamualaikum......
Kali ni blog di update sebab tak tahu dah nak buat ape. Report?Done.!
[Esok hantar]
Master? Done.!
[Juz nak post je]
Resume?Done.!
[Tq Cik Ucen]
. Jobstreet? Done.!
[Tak kena bebel dengan LIDIMAN lagi]
Semua di siap kan HARI INI setelah berminggu-minggu menangguhkan dan menbengkalaikan kerja-kerja tersebut. Esok submit report practical then post borang master. Lusa say gudbye to Shah Alam and Pontian here I come!!!
[Gila! Tiket balik pun tak beli lagi!]
Presentation practical aku on 11th May. Sepatutnya tak perlu la aku balik, just stay je di Shah Alam tapi disebabkan parents aku nak pergi honeymoon terpaksala aku balik...
[Setiap tahu pergi honeymoon tapi tak pernah nak bawak aku!]
Kena jaga Si Gemok dan Si Kurus di rumah. Nasibla Si Gulong balik juga. Bolehla jadi driver diorang. Tak sanggup aku nak bangun pepagi semata-mata nak hantar Si Gemok pergi sekolah. Owh..Aku kakak yang kejam?? Who's care~~
Sejak datang Shah Alam ni kena berdikari la plak..Aish.. Dulu ke hulu hilir merempit je. Sekarang Rapid KL peneman setia. Rasa kagum la plak sekarang dah pandai naik bus Rapid. Tapi bab sistem pakai kad tu memang tak boleh nak bla! Dah la memula naik bus bantai duduk seat OKU. Terbaik la. Mentang-mentang aku Ex-OKU. Sengal.
Motif update blog hari ialah
AKU HANGIN DENGAN CELCOM
. Bukak Facebook ramai pula yang cuba mahu memaki hamun Celcom. Nasib aku seorang yang sabar.
[Sabar ke???]
Lampu toilet boleh plak problem tak menyala! Luku-luku juga la lampu ni.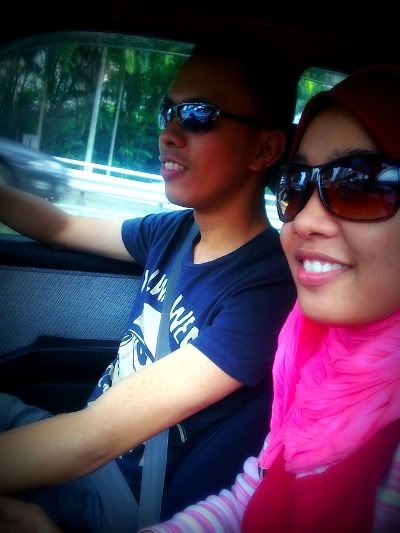 Hahaha Thanx to LIDIMAN sebab sanggup datang Shah Alam semata-mata nak teman saya makan. [Padahal depan rumah je kot. =p]
Zoo. Genting, Cameron. Penang. [Dalam list. Muahahahahaha]
Pensil/Surat:2 jam tunggu finally lampu toilet menyala.. =_=". Tetiba rasa nak tukar layout blog......